Adam's Taphouse and Grille
In May 2009, Adam's Grille came across the Bay Bridge to Kent Island. Since then the surrounding community has embraced us and we really love calling it home. We are always throwing new events, involved in community fundraisers, and making amazing food! Come in today to see why we are more than just ribs.
New Menus!
You spoke, we listened. Our clients mean the world to us, so we created custom menus based on your feedback and love for quality food. We create a new Lite Fare Menu with more new menus to come. Check it out!
Adam's Catering
Events are made better with Adam's catering. Our full-service catering offers delicious food for weddings, company events, fundraisers, graduations and more! We make sure you enjoy your party while everyone enjoys the food. Contact us today to learn more.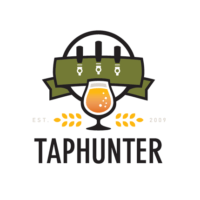 Let's Cheers!
Check out our craft beer, wines, and more on our custom menus powered by TapHunter. Find your favorites or discover something new. We have a drink for everyone. Three cheers to that!
What's New on the Shore?!
Check back to see the latest updates with What's New at Adam's Grille and Taphouse, Kent Island, and the surrounding community! Be sure to subscribe to our email to receive daily updates, specials, and offers. As well as our Facebook, Instagram and Twitter accounts.
Oyster Night
November 14 @ 5:00 pm – 10:00 pm
Featuring Flying Dog's Pearl Necklace Oyster Stout. We source all our oysters from the Northeast. You have the options to have them grilled, crab stuffed, 12 and six on the half shell. More details to come by November 5th.
Thanksgiving
November 22 – CLOSED
We wish all our patrons a very Happy Thanksgiving. Just like all of you, we will be spending time with our families. We also want to take a moment to thank all of you for your continued love and support.
Retro Rib Night
November 26 @ 5:00 pm – 10:00 pm
Join us at Adam's from 5 p.m. to 10 p.m. for Retro Rib. We are throwing back our prices for a full rack of BBQ Baby Back Ribs, fries and slaw to only $11.99! Mark your calendars this is an event you don't want to miss.